Leave your comments and testimonials below. We are thankful for any comment, but all posts are moderated to protect your privacy. Depending on the nature of your post we will reply directly to you by email or here on the site with your approval.
Thanks for taking the time to comment.
Great job!
My kitchen and closets look gorgeous. Very professional, reliable and exceeded my expectations.
Impressed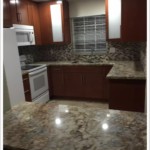 This is one of the best companies I have hired to remodel my kitchen, everything, the whole process from hiring to estimate to completion was easy and smooth! I couldnt be happier with the end results! Thank you so much for my beautiful kitchen and for the quality of product and service.
Oscar irizarry
Universal kitchen & cabinets
What an amazing job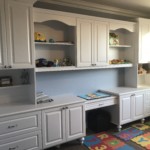 Again thank you George for another amazing job in my new house, in 2007 you did a fantastic job in my new kitchen. Now you did our new closets and let me tell you how amazed I am about your job and how professional you are.Thank you so much.
Elmer Navarro
Bug The Bugs Pest Control